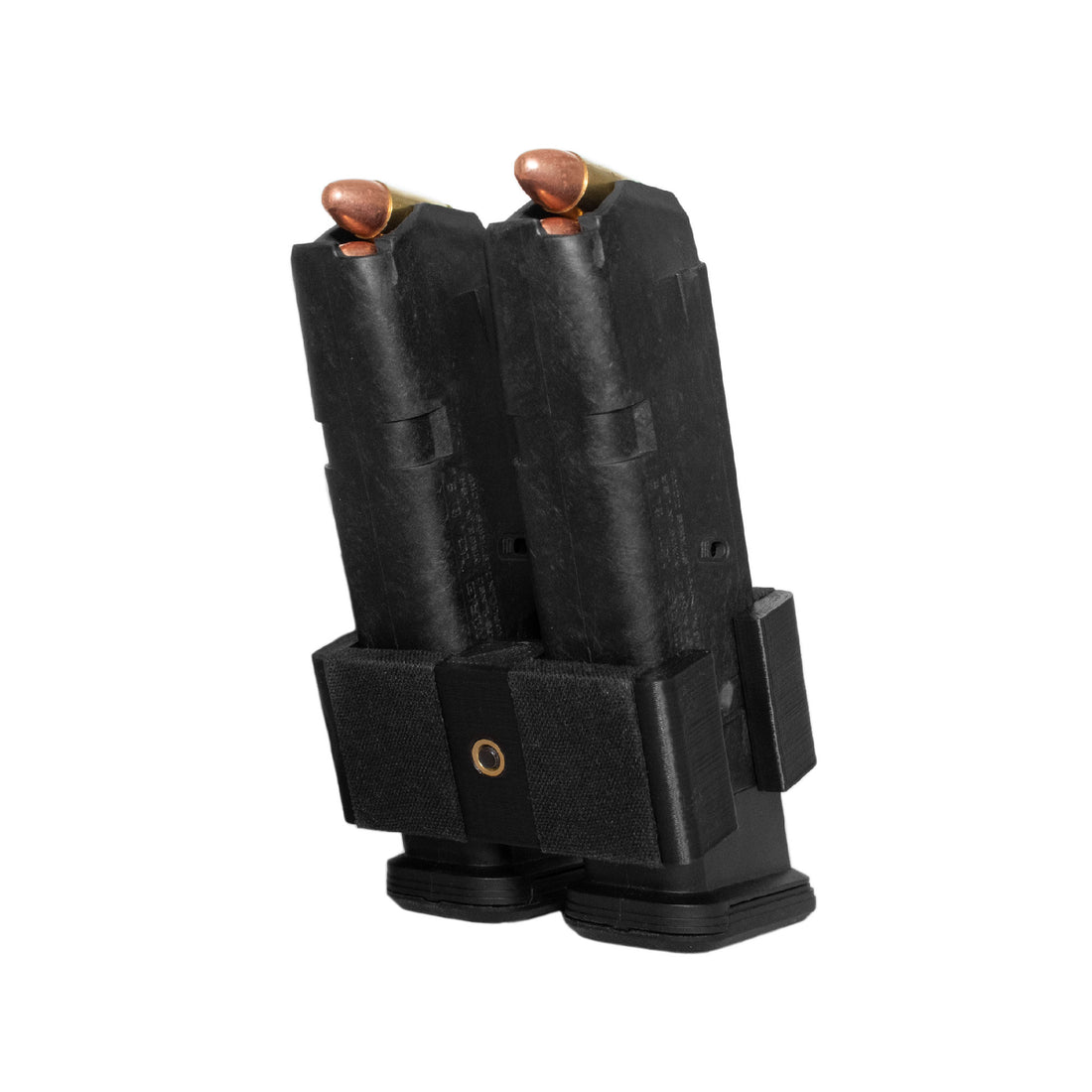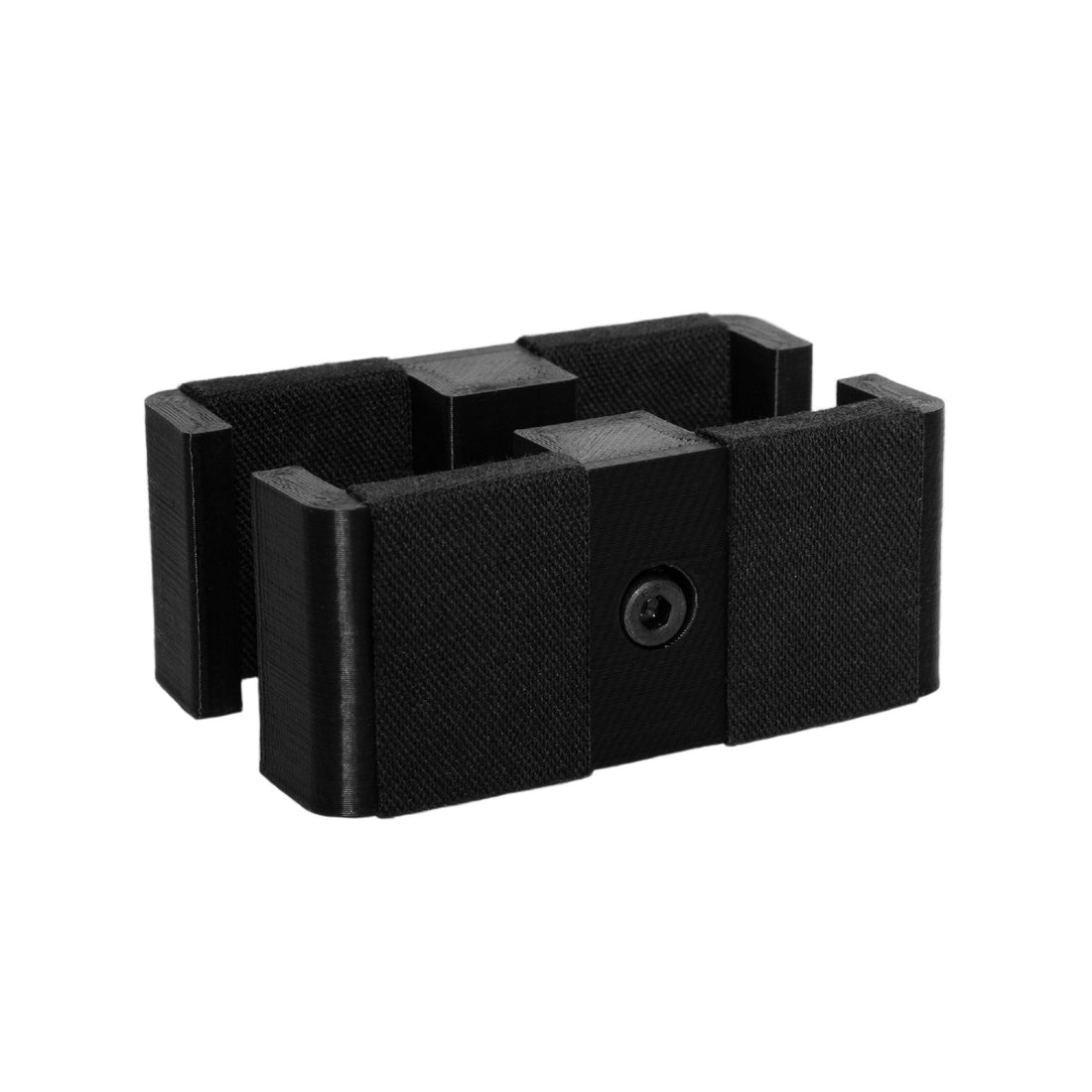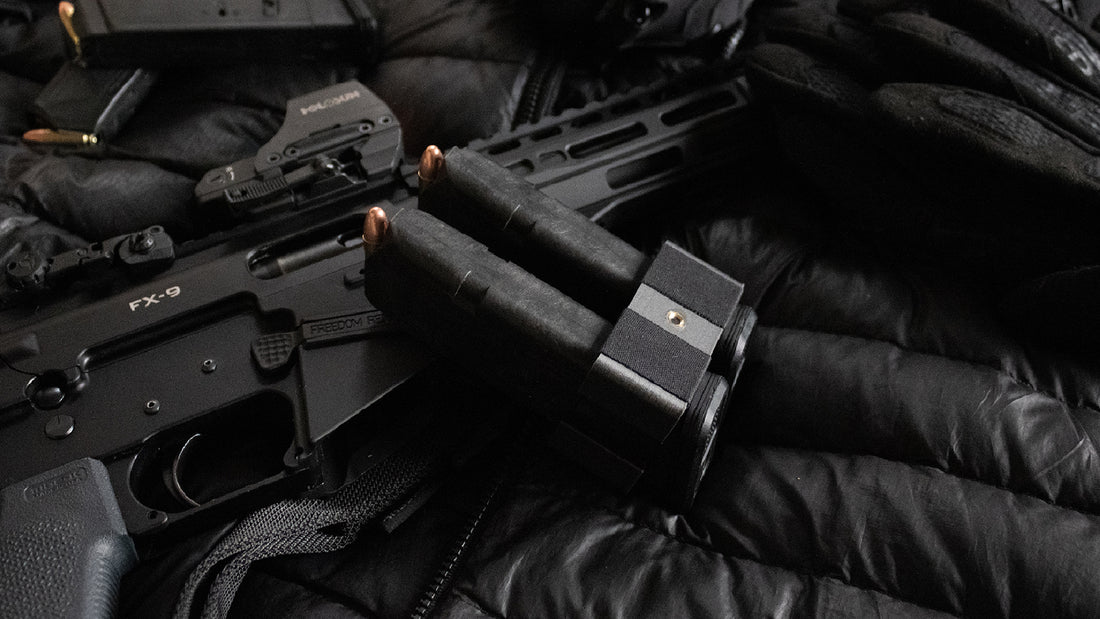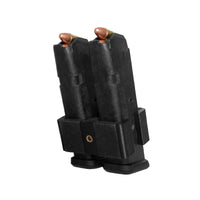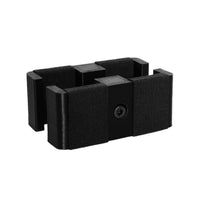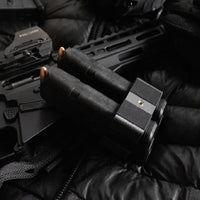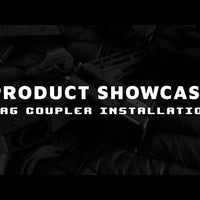 Glock Mag Coupler (9mm/.40)
Description
Shipping
FAQs
Clamp two Glock magazines together using our simple and durable Glock Mag Coupler. Our Glock Mag Coupler is intended for use with pistol caliber carbines.
Insert your mags into the Glock Mag Coupler, tighten the included bolt until the mags no longer shift, and you're ready to shoot. Enjoy quicker reloads and increased carrying capacity for your rifle, perfect for home defense or some light fun on the range.
The Glock Mag Coupler includes a bolt and thread, securely holding your magazines in place; our grip tape ensures that your magazines don't shift while in use.
What's in the box:

1x Glock Mag Coupler (with M4 nut)
1x M4 bolt
Compatibility

Our Glock Mag Coupler is compatible with most 9mm and .40 S&W Glock magazines including: Glock 17, 19, 22, 23, 26, 27, 31, 32, 33, 34, and 35 magazines.
Our mag couplers may be compatible with replica airsoft magazines, however have not been specifically tested.
Looking for 10mm/.45 Glock mag couplers? Click here!
Disclaimer
"GLOCK" is a federally registered trademark of GLOCK, Inc. and is one of many trademarks owned by GLOCK, Inc. or GLOCK Ges.mbH. Neither Oscar Delta Co., nor this site are affiliated in any manner with, or otherwise endorsed by, GLOCK, Inc. or GLOCK Ges.mbH. The use of "GLOCK" on this page is merely to advertise the sale of products compatible with related products.
Flat rate $10 USD tracked shipping to the US - FREE over $75 USD subtotal for American customers!
After an order is submitted, it is estimated to take a minimum of 3-4 business days until your shipment is dispatched. Actual wait times may vary. Please reach out to us at hello@oscardelta.co if you experience any trouble with your shipment.
We currently ship to the United States, Canada, along with Central/South America and Europe.
How are your products made?
Each of our products are designed and 3D printed in-house using a high-strength polymer.
Are your products durable?
Our products are 3D printed out of a heat-resistant PLA+, often chosen in the 3D2A community for its durability and strength.
Can I put in a custom order?
If you're interested in putting in a bulk order or are looking to becoming a reseller, please reach out to us at hello@oscardelta.co!